Chain swing RH101KB - Blue (f.h. 1,5 m)
Product code: RH-110KB-15
Seats and hinges are not part of the swing. It is necessary to buy a seat (1 piece) of your choice and curtains (2 pieces). Chain swing RH110K - metal (f.h. 1,5 m) - we offer three color variants of the support structure - red, blue and brown. More information
Ask
Choose the color option
We advise to buy more pieces
Product - SB-002-10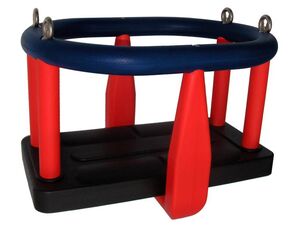 Request price
Product - SN-001D-15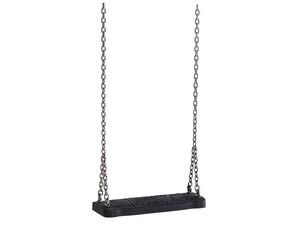 Request price
Product - HZ-001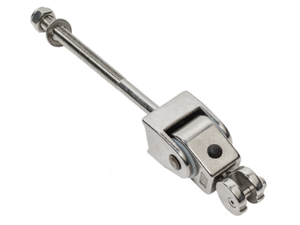 Request price
Swing joint HZ001 for Baby and Normal seat, price for 1 piece.
Technical specifications
Product code:
RH-110KB-15
Weight:
140.19 kg
Recommended age:
2-15 years
Free fall height:
1,5 m
Load capacity:
54 kg
Maximum number of users:
1
Measurements:
1.9 x 1.75 x 2.24 m
Required area for assembly:
4.9 x 7.5 m
Fall damping surface:
Rubber or gravel
15 m2
The support structure of the swing is made from structural steel (steel profile 100 x 100 mm), which is zinc coated and KOMAXIT powder coated according to the RAL colour chart and is fixed in a concrete bed.
The swing is hung on a metal girder using galvanized chains. All fastening material is galvanized or stainless steel.
No comments or questions Chain swing RH101KB - Blue (f.h. 1,5 m) regarding this product. Do not hesitate to ask.